Physical Education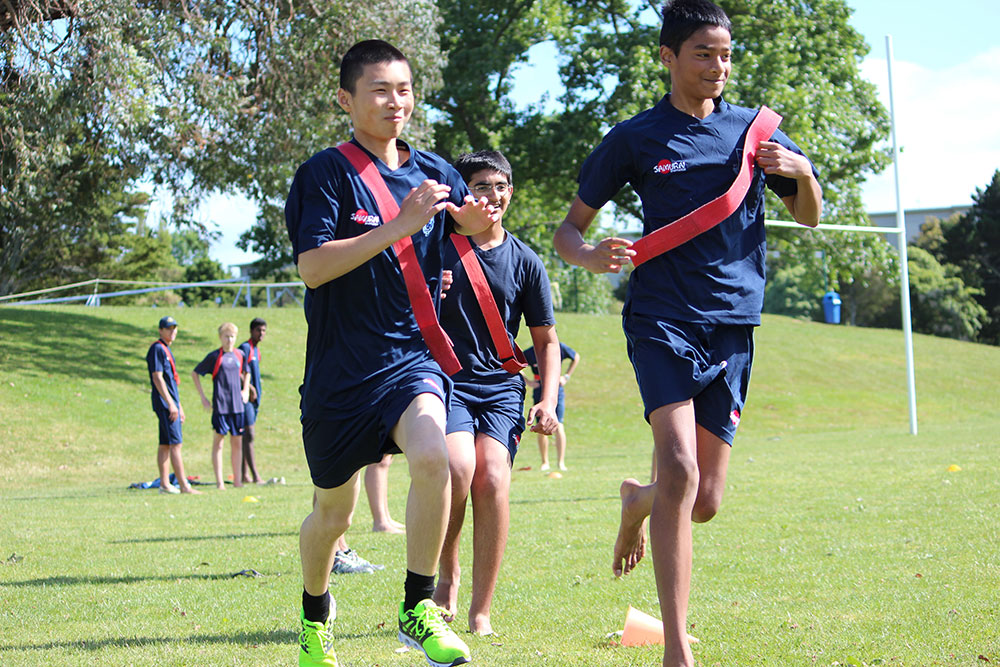 Physical Education (PE) is a compulsory subject at MAGS in Years 9 and 10. From Year 11 students can choose whether to take Performance PE for NCEA Level 1. In Year 12(NCEA Level 2) students can choose to take Performance PE or Sports Leadership, this continues onto 13 PE Performance, 13 PE Performance Scholarship or Sports Coaching.
Performance PE is university-approved and leads to tertiary study.
Years 9 and 10
Physical education applies a holistic approach to the concept of physical activity for young people. Students take part in a range of games, sports and adventure-based learning, which together teach inter-personal skills such as being inclusive and working in teams. Learning in physical education involves the acquisition of knowledge, concepts, skills, and attitudes central to physical education, together with recognition of its potential for integration with other curriculum areas. The MAGS Way set of values promoting respect, honesty and aiming for excellence underpins each class.
Year 10 seeks to build on movement skills previously developed through participation in physical education, these skills will form the basis for further learning in years to come. The course enables students to develop an appreciation of the value of participation in physical activity as a lifelong endeavour.
Years 11-13
Performance PE 1 PE 1 is a theory-based course with practical lessons to support learning. Students study anatomy, body mechanics, exercise physiology, the science of performance, and undertake critical thinking assignments such as looking at the issue of drugs in sport.
Sports Leadership and Sports Coaching have a large practical component with a focus on physical learning. Students start by participating in a range of activities and keep logs, progress to visiting a local primary school to lead a PE unit, coach a MAGS team for 20 hours, complete a weight training unit and undertake a comprehensive First Aid certificate.
Physical Education: Teaching, Fitness Industry, Sports Coaching, Sport and Recreation, Armed Forces, Police, Personal Trainer, Physiotherapist Health: Nursing, Medicine, Law, Politics, Social Sciences, Education, Diversional Therapist, Psychologist, Acupuncturist, Ambulance Officer, Anaesthetist, Biomedical Engineer, Chiropractor, Clinical Coder, Community Karitane, Dental Assistant, Dental Hygienist, Dental Technician, Dental Therapist, Dentist, Diagnostic Radiologist, Dietitian, Dispensing Optician, Environmental Health Officer, General Practitioner, Gynaecologist/Obstetrician, Health Promoter, Massage Therapist, Midwife, Natural Health Therapist, Nursing Support and Care Worker, Occupational Therapist, Optometrist, Osteopath, Pathologist, Pharmacist, Pharmacy Technician, Physician, Physiotherapist, Podiatrist, Psychiatrist, Radiation Oncologist, Registered Nurse, Speech-Language Therapist, Sterilising Technician, Surgeon, Nanny/Child Carer, Teacher Aide, Tertiary Lecturer, Beauty Therapist, Body Artist,